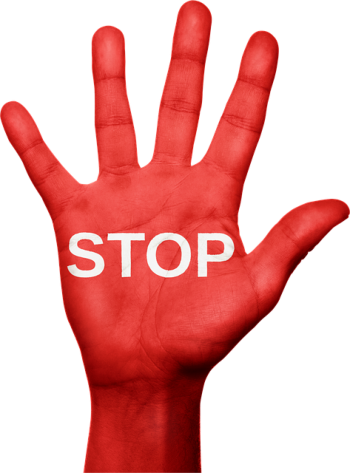 The numerous sexual assault allegations of celebrities and others against Hollywood bigwigs and Congressmen are shocking.  But what's not shocking is that many, maybe most, women have known for a long time that this has been going on – especially with men in positions of power.  Many men in power don't understand that if they are in a position of power over you, there are no sexual advances that are deemed "consensual."
Ask friends if this has happened to them and you hear story after story.  Here are my stories.  In college, in my early 20's, I was sexually assaulted by my male therapist that I sought out because of my deteriorating marriage.  This therapist told me he wanted to show me the difference between sensual and sexual and began touching me sexually.  I ran out of his office.  I turned him in to his supervisor and was told by him, "Maybe that is what you needed."  The therapist called me at home that night asking why I left, as if he had done nothing wrong.
I was so upset I turned to one of my male college professors for help.  He commiserated with me, and then he made sexual advances toward me.  I finally consented with him because he made me feel special, even though I was never attracted to him.  I was 22 and he was 47, lived in a small town, was unhappy with my husband, was sexually inexperienced, and I was his student.  It ended when I found out that he was having sex with 4 other female students, one in each class.  Again, he was my professor, so this is not consensual sex.  I didn't even bother to try and turn him in.
I was also sexually harassed and then fired when I was a columnist in the 80's.  The editor constantly came on to me and I constantly said no.  Then I was fired.  I contacted a lawyer and was told that I would never write again if I pursued a lawsuit.
All of these men are dead now or I would once again try to do something about it now that the tide has turned.  When someone is in a position of power, we usually don't see it coming, and we certainly don't know what to do about it when it does.
But it's not just men in positions of power of course.  It can also be a boyfriend, a boss, a teacher, a friend, a stranger who harasses or abuses us.  No matter who it is, it's not okay.  And it always messes with your head.  My client Sally was sexually abused by an older boy in the neighborhood.  She thought they were in love until she found out he was married. It scarred her for life (until I helped her in therapy).   My client June was raped last summer while hanging out with friends at a guy's house they didn't even know.  As most women often do, she felt like it was her fault.
When people overstep sexual boundaries with you, it not only damages your self-esteem (because you wonder if you did something to make it happen—blaming yourself), but it teaches you that you do not have a right to set boundaries regarding how others treat you. It often sets a woman up for a lifetime of being victimized.
Standing Up to Abusers
Women have been afraid to speak up when they are harassed or assaulted, and for good reason.  They might be fired or harmed in some way.  But now that the climate has changed, women can start speaking up.  Women need to be ready for sexual come-ons and assault and know how to protect themselves with words if and when it happens.  In the past many women have felt like we need to be "nice" and even "friendly" at all times – which guys often misinterpret as "go ahead."  But at the first sign of any words or actions toward you, you need to act coldly and be firm saying something like, "Don't go there," or "Stop!" or "Don't touch me," or "Don't make comments like that."  It's still not our fault if we don't say it, but we have to learn to stop being "nice" to people who may mean us harm.
If you have been sexually assaulted in any way, now is the time to admit it and deal with it.  Tell a friend, a family member, or go to the authorities.  It will help you emotionally to write the abuser an angry letter, even if you can't send it.  Get the anger out at him and take back your power. That's what June did with the date rape guy, even though she had no way to send it to him.  She held him accountable.  She told him, "I've blamed myself for what you did, when you are the ass.  What's wrong with you?  You are a sick human being.  I will not let you ruin my life.  I hate you and hope you burn in hell!"
Thanks to these women who are coming forward at this time for changing the climate to a revolution for empowerment for women, for those of us who have experienced sexual assault, and for those young women who now may not have to.